Luxembourg bus
Official map of the Luxembourg City bus network
Luxembourg City, Luxembourg
2015-2016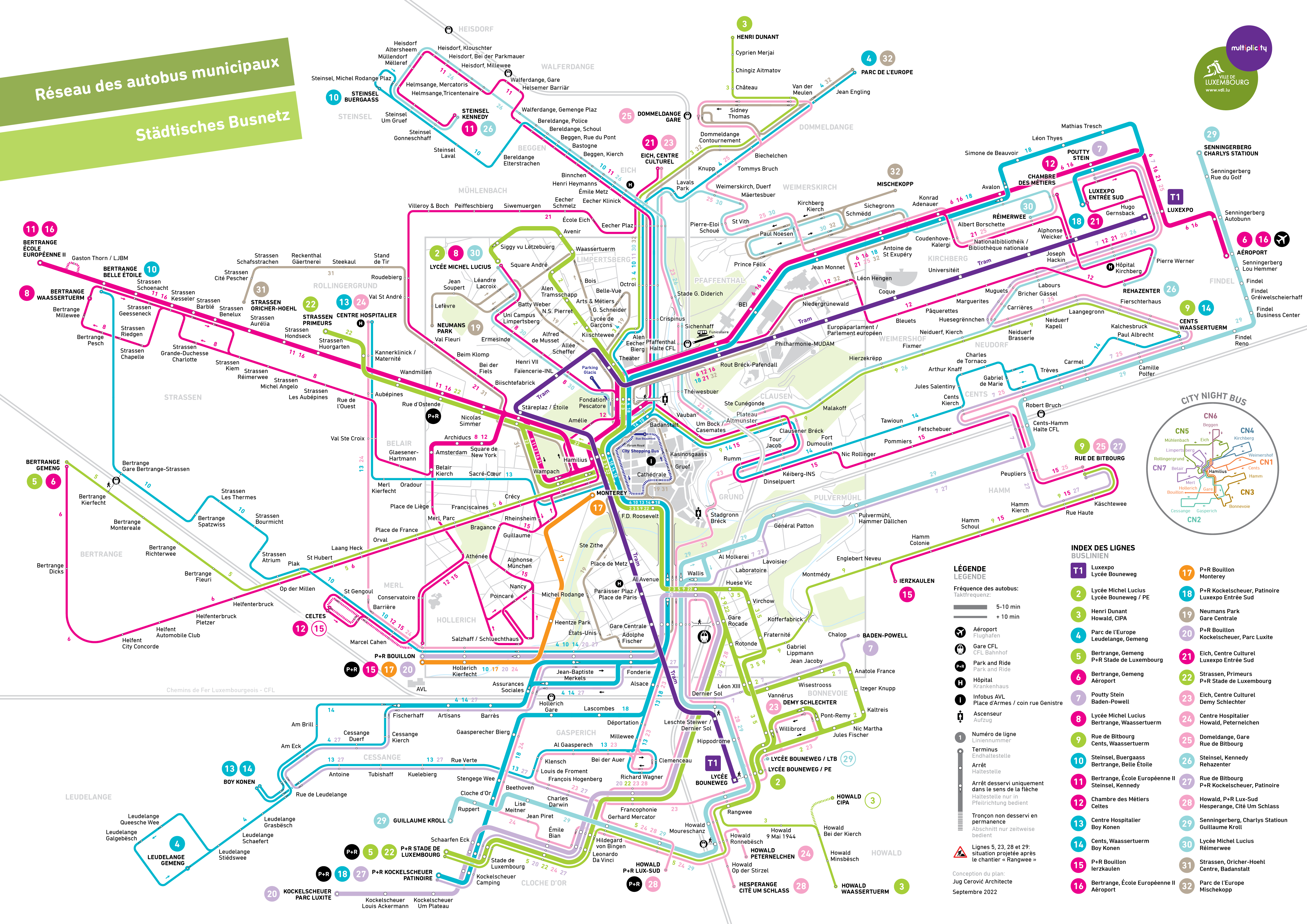 Download high resolution .pdf map here






DESIGN NOTES
Geography
The map encompasses the entire area served by the bus system with two different scales:
- The Urban scale, pedestrian scale, in the dense central area
- A territorial scale on the periphery





Topology
City Center:
- Enlarged
- Geographic
- Detailed (all streets are pictured)
Periphery:
- Shrunk
- Schematic





Symbolics
The Old Town (Ville Haute) is placed at the exact center of the map for immediate orientation. It's peculiar pentagonal shape is emphasized and it is shown as a dense urban fabric with packed building intersected by streets and squares.





Structure
The structure of the map corresponds to the morphology of the city with all angles multiples of 18°, relating to the pentagonal center.





Information Hierarchy
Central corridor: 19 lines
Center-Main Railway Station





Bright line colors





Lines are grouped and frequencies added.
Thick line = high frequency, 5 to 10 min
Thin line = Low frequency (more than 10min)





Lines are grouped according to their common direction.





Tangent lines: 11 lines





Secondary network, lines have lighter pastel colors.





Cityscape elements:
Remarkable buildings
Parks
Rivers
Railways
Bridges
Service icons







Media Coverage